Neurologists are profoundly specialized people with an in-depth understanding of the nervous system, including the brain, spinal cord, and peripheral nerves. They oversee disorders related to the nervous system, including Alzheimer's disease, Parkinson's disease, multiple sclerosis, epilepsy, and migraines, among other conditions. In this article by YLC, we'll talk about how long does it take to become a neurologist.
The number of people living with Alzheimer's disease has increased by approximately 33% since 2010, and around 50 million people are estimated to live with the condition worldwide. Similarly, the number of people living with Parkinson's disease has increased by approximately 20% in the past decade, with an estimated 10 million living with the condition globally. Have only made people interested in pursuing neurology to be a greater help to today's society.
Education and Training for Neurologists
Becoming a neurologist is a highly esteemed and rewarding journey that requires years of rigorous education and preparation. Neurologists play a crucial role in diagnosing and treating neurological disorders that affect millions worldwide. To become a neurologist, individuals must undergo an arduous yet fulfilling journey that demands commitment, diligence, and a drive to help others.
1. Undergraduate Degree
The initial stage toward becoming a neurologist is completing an undergraduate degree in a related field, such as biology, neuroscience, or psychology. This degree provides a robust foundation in fundamental sciences and prepares individuals for advanced coursework.
2. Medical Institution
The subsequent phase involves enrolling in a medical institution, that typically takes four years to complete. During their tenure in medical school, students are taught diverse medical subjects like anatomy, physiology, pharmacology, and more. They also perform clinical rotations to acquire practical knowledge in various medical disciplines, including neurology.
3. Neurology Residency Program
Individuals must undertake a four-year neurology residency program after completing their medical studies. During this period, residents work under the guidance of seasoned neurologists in a clinical environment, where they acquire hands-on expertise in diagnosing and treating neurological ailments and administering patient care.
4. Fellowship Training
In addition to the residency program, some neurologists pursue additional fellowship training, lasting one to two years. This additional training allows them to specialize in a specific area of neurology, such as epilepsy, stroke, or neuromuscular disorders. Fellowship training provides in-depth knowledge and hands-on experience in a particular area of neurology and helps neurologists become experts in their chosen fields.
Career Paths
Upon completing their education and training, neurologists have various career options. They can work in hospitals or clinics, where they identify and cure patients with neurological disorders. Some may engage in research to progress our understanding of the brain and nervous system.
Neurological experts can also work in educational environments, educating medical scholars, interns, and trainees. They can further act as counselors and consultants, guiding the upcoming cohort of neurological experts.
Apart from conventional career paths, certain neurologists opt for professions in the industry or government. In such capacities, they may create novel medications, medical equipment, or policies that enhance the diagnosis and treatment of neurological ailments.
Becoming a neurologist involves a demanding yet fulfilling journey that requires perseverance and determination. Neurologists play an indispensable role in healthcare, utilizing their knowledge and proficiency to diagnose and treat diverse neurological conditions, ranging from migraines and seizures to Parkinson's disease and Alzheimer's disease.
Licensing and Certification for Neurologists
To work as a neurologist, acquiring a permit from the state where they plan to practice is necessary. The prerequisites for obtaining a license differ from state to state but generally include successfully clearing a medical board examination. These assessments evaluate the applicant's understanding of neurology and correlated medical domains alongside their proficiency in implementing that knowledge in a practical environment.
The fulfillment of licensing requirements is obligatory for all neurologists to guarantee that they possess the necessary skills to provide safe and superior quality care to patients. The licensure procedure generally comprises multiple stages, such as obtaining a medical degree, finishing a residency program, and successfully clearing the United States Medical Licensing Examination (USMLE) or Comprehensive Osteopathic Medical Licensing Examination (COMLEX).
Besides obligatory authorization, neurologists can obtain discretionary validation from the American Board of Psychiatry and Neurology (ABPN). The ABPN is a non-profit entity authenticating psychiatrists and neurologists in the United States. To obtain board authentication, a neurologist must satisfy specific qualifications, such as accomplishing an accredited residency program and having a legitimate medical permit. They must also excel in a written and verbal exam that evaluates their proficiency and practical abilities in neurology.
Acquiring board certification provides substantial advantages to neurologists with regard to their professional development and progress. It enhances their reliability and manifests their dedication to their area of expertise. It enables them to keep abreast of the most recent breakthroughs in neurology, which ultimately results in superior patient results. Board-certified neurologists are also more likely to receive high remuneration and more employment prospects, as numerous employers favor employing board-certified neurologists.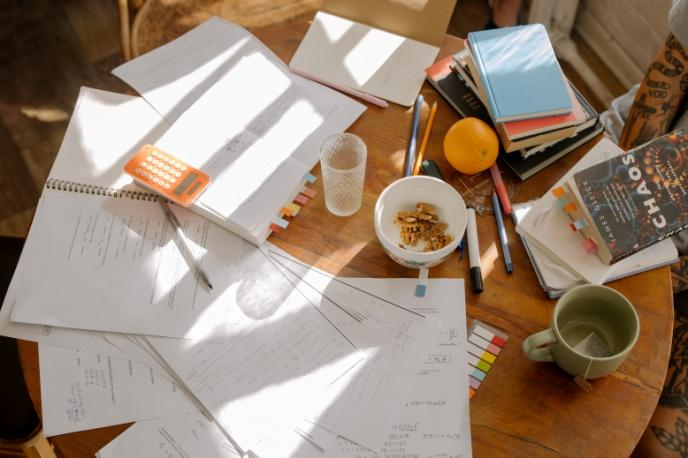 The Timeframe for Becoming a Neurologist
To become a neurologist, one must go through several levels of education and training. The first step is to enroll in and complete a four-year undergraduate program at a college or university. After graduating from medical school, which typically takes four years, child neurologists do either a one- or two-year internship in pediatrics or internal medicine. After the internship, a neurology residency program requires at least three years of study. To become board certified in neurology, one must pass the written exam administered by the American Board of Psychiatry and Neurology (ABPN). The next step is to complete a one- to two-year fellowship in a subspecialty concentration. It takes between 12 and 16 years to become a neurologist, according to an individual's academic progress and chosen specialization.
Even though there may be some faster ways programs, the education, and training necessary to become a neurologist typically take many years due to the extensive knowledge and talents required to diagnose and treat neurological issues adequately. A job as a physician assistant or nurse practitioner in neurology is two alternatives to becoming a neurologist that requires less time and study.
Challenges and Rewards of Becoming a Neurologist
Working long hours, dealing with complex cases, and managing emotional stress are some difficulties of being a neurologist. In addition, neurological conditions can be challenging to detect and treat since individuals can present with various symptoms. Additionally, neurologists may regularly work late hours and be on call. However, being a neurologist has many benefits despite the difficulties. One of the numerous advantages of being a neurologist is the possibility of financial security. Other advantages include the opportunity to make a significant difference in the lives of patients and the chance to continue one's professional development.
Conclusion
Becoming a neurologist takes a lot of time and effort. But at the end of the day, it is a rewarding, fulfilling career path for those with a passion for diagnosing and treating neurological disorders. In addition, with specialized education, a neurologist can gain knowledge and growth while significantly impacting time and gaining financial stability.
While there are numerous challenges one has to face, the reward makes it a worthwhile and fulfilling career choice.