Starting an online business can be rewarding and exciting, but one of the most important decisions you'll have to make is choosing the right name for your company. Customers will first notice and remember your business name, serving as the foundation for your brand identity. In this piece, we'll walk you through every step to name your ecommerce business, from concept to final decision.
If you're not sure about how to start an ecommerce business and what name you should pick for it, then keep reading the article towards the end.
6 Simple Steps to Name Your Ecommerce Business
1. Generating Ideas:
Brainstorming is the first stage in naming an ecommerce company. Before you do anything else, list possible names that fit your company's goals, values, and target market. Here are some pointers to aid you:
Identify your specialty first: Who is your target market, and what products does your company sell? When you consider your niche, jot down any words that spring to mind.
Think about the personality: Do you want your business to have a fun and playful or a serious and professional personality? The kind of name you select will depend on the tone of your business.
Consider your competitors: Look into your rivals and notice the names they employ. It will assist you in spotting any naming patterns in your sector and prevent you from selecting a name that's too identical.
List everything: List all the possible names that spring to mind. At this point, don't stress about editing or removing names; instead, concentrate on developing as many concepts as possible.
2. Improving Your List: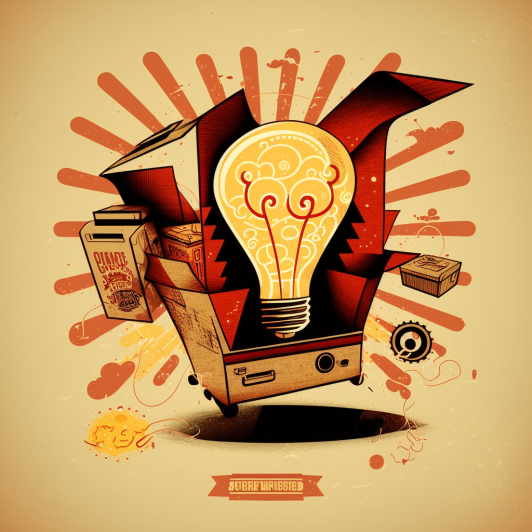 Starting with your list of possible names, it's time to narrow down your choices. Here are some suggestions to help you limit your options:
Verify domain availability: Since your ecommerce company will require a website, it's critical to determine whether the domains you are considering for it are already taken. To verify availability, use domain registration services.
Remove names that are too long or challenging to spell: Names that are short and easy to recall will help you build your brand more successfully.
Avoid names that are too specific: While it's crucial to concentrate on your specialty, you don't want to pick a name that's too specific and restricts the expansion potential of your company.
Consider how the name will appear in your branding: When choosing a name, consider how it will appear on your website, social media accounts, and product packaging. Make sure it is both aesthetically pleasing and straightforward to comprehend.
3. Conduct Research:
Once you've narrowed down your list of potential names, you should investigate to ensure they aren't already in use or don't violate anyone else's trademark. The following tools can assist you with your research:
Internet inquiry: Check your possible names against a quick Google search to see if other companies are already using them.
Trademark Search: Check if your prospective names are already trademarked using the United States Patent and Trademark Office's (USPTO) trademark search database.
Social media search: Look up your possible names on social media sites like Facebook, Twitter, and Instagram to see if any companies are already using them.
Ask for opinions: To get their opinions on the titles, share your shortlist with friends, family, or your intended audience.
4. Concluding:
Making a final decision on the name of your online store should come after you have finished your study and received input from others. Here are a few topics to think about:
The goals and principles of your company: Make sure your last name is consistent with the goals and ideals of your company.
Target market: Your company name should resonate with and attract your target market.
Aesthetic attraction: Consider how your company name will appear graphically in your branding and marketing documents.
Potential over time: Select a name for an ecommerce business that has the potential to develop over time and won't impede this growth.
Originality: Make sure your last name is distinctive and sets you apart from the crowd.
Finally, you can register your company and domain names once you've chosen them. You can buy your domain name through a domain registration service and register your company name with your state's Secretary of State's office.
Basic Guidelines To Adopt
There are some best practices to follow when naming an ecommerce company in addition to picking the perfect name:
Remembering and locating your name online can be challenging if it contains hyphens or numbers.
Avoid using trendy names or catchphrases that might rapidly go out of style.
To prevent confusion, make sure your name is simple to say and spell.
Consider your company's future and select a name that will ring true and be pertinent as it develops.
Don't hurriedly choose a name for your ecommerce business. Consider, investigate, and narrow your options to discover the perfect name.
Additional Advice for Naming Your Ecommerce Business
A crucial first step in creating the character and success of your brand is naming an ecommerce company. Here are some different ecommerce ideas to keep in mind when naming your online store:
Use a name that accurately describes the advantages of your good or service. It can make it clearer to customers what your company does and what they can anticipate from you.
To grow globally, consider choosing a simple name to recall and say in various languages.
Focus groups or online surveys can help test your prospective names to determine which ones appeal to your target market.
Avoid names too close to well-known brands because doing so may cause confusion and legal problems.
Consider the reaction you want your company name to evoke from customers. Do you want it to be lighthearted and enjoyable or severe and formal?
To make it simpler for customers to discover and connect with you online, use a name accessible on social media platforms.
To get ideas and motivation, think about using a name-generator tool.
Conclusion
As a business owner, choosing a name for an ecommerce business is one of your most crucial choices. Select a name that embodies your beliefs, appeals to your target market, and positions your company for success. Following these guidelines, you can select a name that appeals to your target market, reflects your beliefs, and positions your company for long-term growth and success.