In today's fast-paced world, reels, TikTok videos, and shorts are trending. As a result, short videos have become an increasingly important medium for communication and self-expression. With the rise in popularity of TikTok, Instagram, and youtube, short and snappy videos have become the new norm.
Therefore, it has become a crucial skill to shorten a video on iPhone. In this article, we will provide a step-by-step guide on how to shorten video on iPhone, using both the photos app and third-party video editing apps available.
Basics of Video Editing on iPhone
First, let's understand the basics of editing tools available on the iPhone.
The Photos app:
It is a pre-installed tool on every iPhone and offers basic video editing features like trimming and adding filters. However, the tool doesn't have advanced editing functions. Therefore, you may have to use third-party apps like iMovie or Adobe Premiere Rush.
Moreover, it is also essential to understand the difference between trimming a video and editing one. Trimming involves cutting the beginning and end of a clip to shorten the length of the video. On the other hand, editing is more complex, as it involves features like adding music or text, changing the speed of the video, or adjusting the color.
While editing a video on your iPhone, it is a good idea to make a backup folder and save the video to be on the safer side. It will ensure that your video is safe.
👉READ ABOUT HOW TO EMPTY TRASH ON IPHONE👈
Trimming the Video Using the Photos App
To trim a video using the Photos app, these are the steps that you need to follow. It is a simple option for trimming your videos without downloading any additional apps.
First, open the Photos app and locate the video you want to edit,
Once you have selected your video, tap on the "edit" button in the top right corner of the screen.
Next, you need to use the trimming tool to select the start and end points of the clip which you want to keep. To do that, use the yellow handle on either side of the clip which you want to keep.
There is also a tool to zoom in or out of the timeline, which you can use for more precise editing.
Once you have trimmed the video, press "Done" to save your changes.
In addition to trimming a video, the Photos App offers other editing features such as Filters, effects, adjustments, cropping, and rotation. You can use these features to enhance your video further.
Using the " Auto " button, you can use the filters to give your video a different look or change the lighting and color using the "Auto" button.
In addition to that, you can also adjust the exposure, contrast, and saturation manually to fine-tune your video.
Once you are satisfied with your work, you can save the video by tapping the "Save" button to save the changes done to the video.
Using Third-party Apps to Edit Videos on iPhone
For more advanced video editing on iPhone, you can also use third-party apps like iMovie, FilmoraGo, or Adobe Premiere Rush. Here's how to get started: 
First, download and install the app of your liking from the App Store.
Next, you need to open the app and import the video files you want to edit from your iPhone's camera roll.
Now, you can use the editing tools the app offers to make changes to the video. You can split the clip, add music or text, adjust the speed, or change the color.
There is also a preview feature to check your work as you go.
When you are happy with your work, export the edited video to your camera roll.
There are a lot of advantages to using third-party apps, as they offer a range of features and more control over your editing process. With these apps' help, you can easily create professional-looking videos.
Here are some third-party apps which you can use
iMovie: This is a free app included with newer iPhones. It has video editing features such as cropping, dividing, transitions, and title creation. You can also include music, sound effects, and voiceovers and apply filters and effects to your film.
Adobe Premiere Rush: This is a high-end video editing application with many features for creating high-quality videos. It supports various video formats, including 4K resolution, and has advanced capabilities like color correction, audio editing, and motion graphics.
FilmoraGo: This is another popular iPhone video editing app. It has a straightforward interface and extensive resources, including trimming, dividing, adding music and text, and applying filters and effects. You may also export HD videos and share them instantly on social networking sites.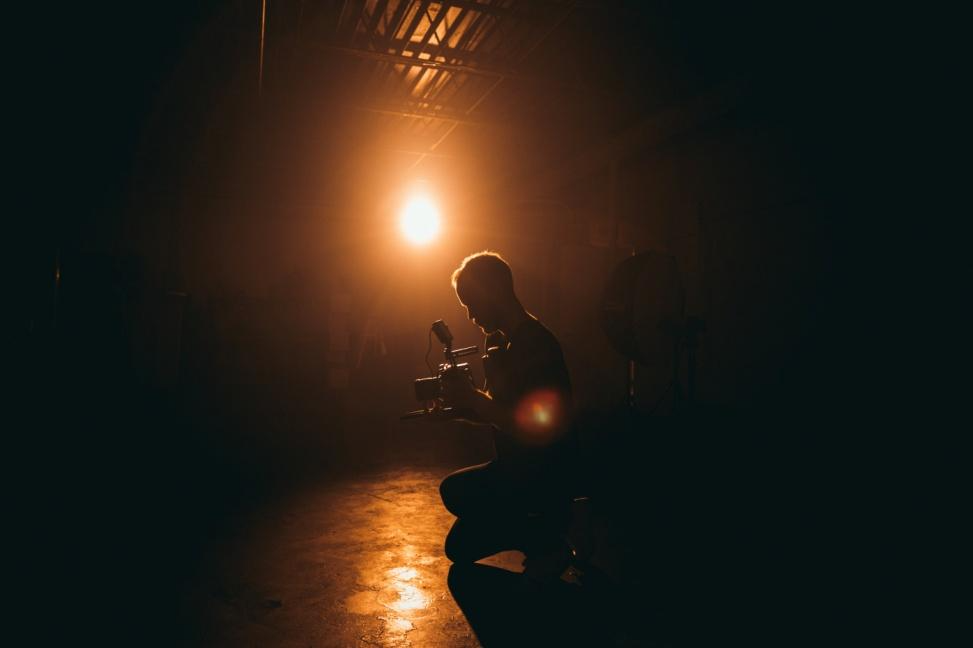 Tips and Tricks for Video Editing on iPhone
To make the best out of your video experience on iPhone, here are some tips and trick you can follow.
Keep it simple: do not overdo the editing, and keep the video as natural and authentic as possible. Don't use too many effects or transitions. Focus on telling a compelling story instead or conveying a message.
Test on different devices: remember to test the video on different devices once you are done editing. By this, you can ensure that it looks and sounds good on all of them.
Use a tripod or Stabilizer: you can use a Tripod or Stabilizer to avoid shaky footage. Also, to keep your iPhone steady.
Use natural lighting: lighting is the key to a good video. Use natural lighting or external lighting to improve the quality of your video.
Learn from others: many online resources and youtube videos are available to learn about editing on iPhone. There are also online courses and forums which you can learn from. Take advantage of these resources and improve your skills to get inspiration.
Conclusion
Learning how to shorten a video on your iPhone has become integral to life. It helps create more engaging and compelling content for your page. Whether you use the Photos app or any other third-party app, many options are available to help you edit your videos quickly and easily. Using these tips and tricks, you can create high-quality video content that will stand out from the rest. So, give it a go and see what you can come up with!